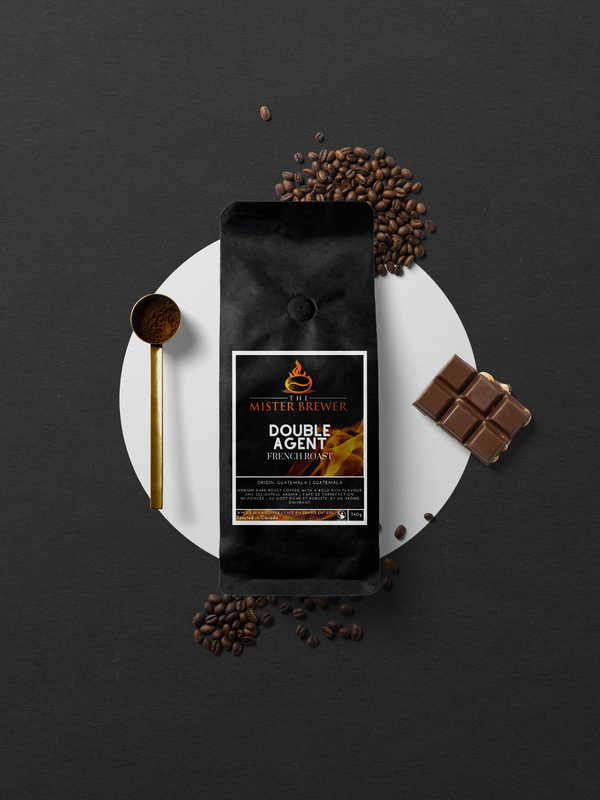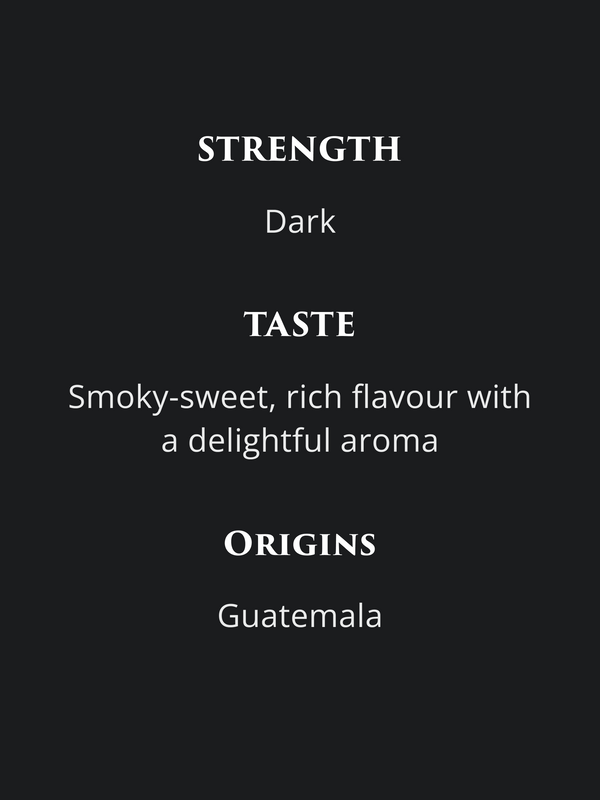 The Double Agent | Dark French Roast
All our coffees are 
C
ertified 
F
air 
T
rade & roasted in Canada.
Origins
Beans sourced from Guatemala.
All our beans are Certified Fair Trade.
Brewing methods
Double Agent is great for most brewing methods but not recommended for espresso machines due to its oil content.

☕️ Brew using water temperature between 195-205°F (90-96°C) for best results.
☕️ Recommended coffee to water ratio of 1:15 or 1:16, which means 1 gram of coffee per 15-16 grams of water.
☕️ Adjust brewing time according to your preference, but generally takes around 3-4 minutes for pour-over or drip coffee, and 4-5 minutes for French press.
Roast details
100% Arabica Coffee Bean
Double Agent is a French Roast.

Considered a double roast, this dark coffee category is often characterized by an intense and smoky flavour, accompanied by a medium body and mouthfeel.