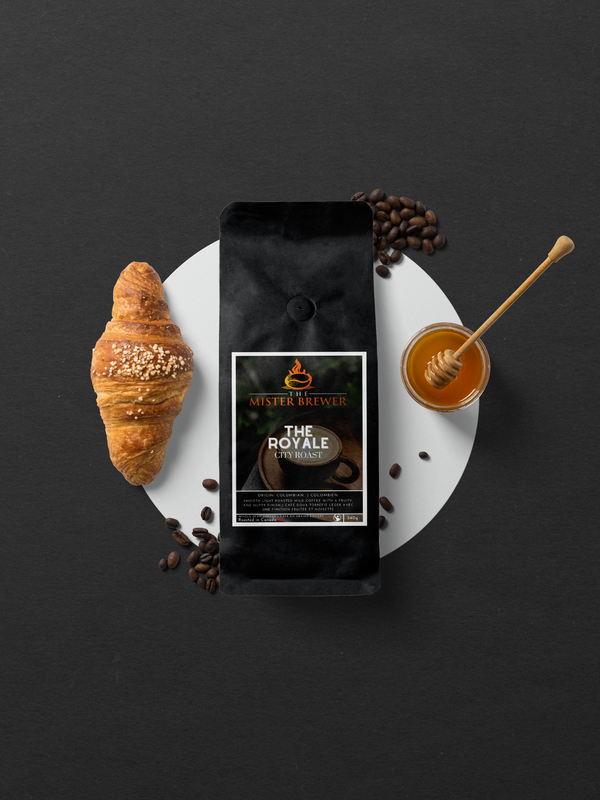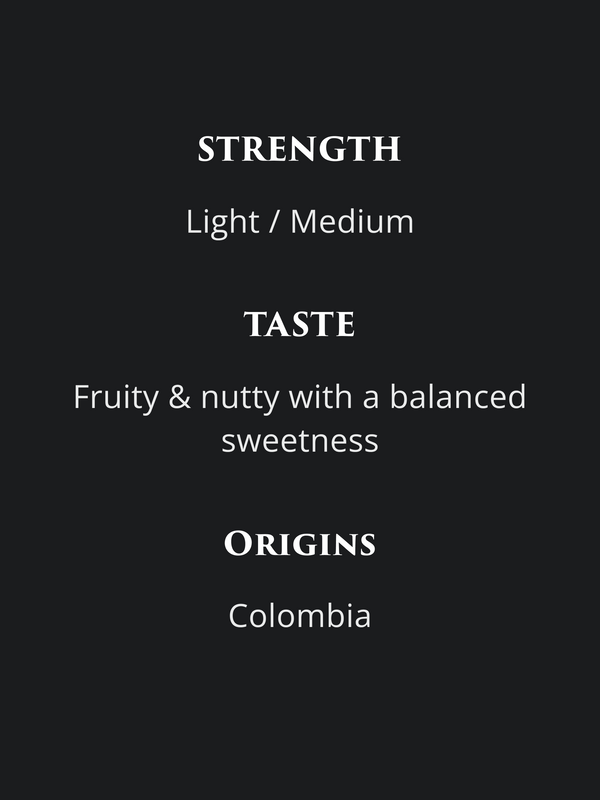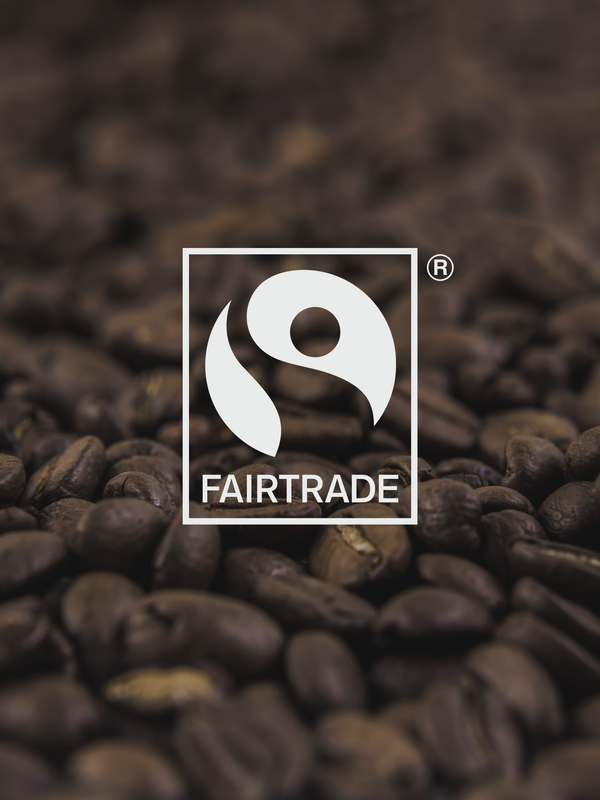 The Royale | Medium City Roast
All our coffees are 
C
ertified 
F
air 
T
rade & roasted in Canada.
Origins
Beans sourced from Colombia.
All our beans are Certified Fair Trade.
Brewing methods
The Royale is great for all brewing methods and is safe for espresso machines due to its light oil contents.

☕️ Brew using water temperature between 195-205°F (90-96°C) for best results.
☕️ Recommended coffee to water ratio of 1:15 or 1:16, which means 1 gram of coffee per 15-16 grams of water.
☕️ Adjust brewing time according to your preference, but generally takes around 3-4 minutes for pour-over or drip coffee, and 4-5 minutes for French press.
Roast details
100% Arabica Coffee Bean
The Royale is a City Roast.

City Roasts are characterized by their medium brown colour and faint oil patches. They tend to have greater body and sweetness than other roasts.